Aztec Event Services awarded in-house AV contract at Business Design Centre
The venue's AV support is set to be greater than ever, now that the London venue has partnered with
Aztec Event Service, the international award-winning audio-visual production company. Aztec will be
the venue's preferred supplier and can assist exhibitors, exhibition organisers, corporate clients and
design agencies from a dedicated office and store room within the centre.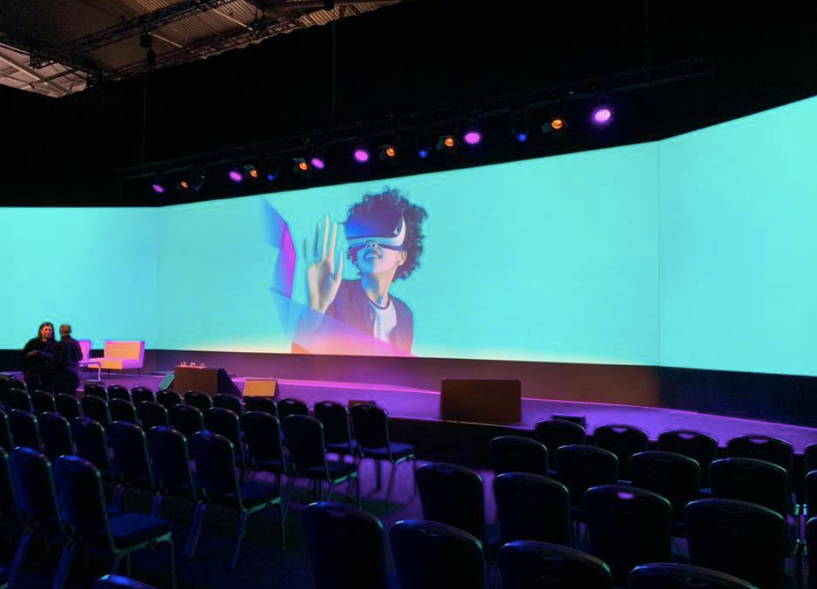 "We are very pleased to have won the contract for providing the in-house audio-visual services for the
BDC," says Chloe Retter, Sales Manager for Aztec UK. "From LED screens to printers, from creative
AV renderings to live recording solutions, we are thrilled to have a dedicated office at the venue to
further assist clients even more comprehensively with their enquiries.
Our expert technical team will work with the BDC to ensure that their clients receive the outstanding levels of service that they have
come to expect from the venue. We are excited to be providing engaging and creative audio-visual
experiences with over 2,500 square metres of available event space at the BDC."
John Robson, Managing Director at Aztec UK, added, "We are on a mission to make the AV hire
experience accessible, quality-focused, and as friendly as possible to UK and international exhibitors
at the BDC. We want them to hold amazing live events and expand their audience reach even further.
Both of our organisations share similar values and high standards. We are looking forward to
exploring creative technical solutions to exceed organiser's and clients' expectations, and this
partnership will allow us to deliver a top quality service to the BDC for many years to come."
The London-based company, which has recently expanded its operation in the Spanish city of
Barcelona, is already the contracted supplier to over 700 UK and International events a year and is
now looking to assist with over 200 events a year at the BDC.
Executive Director of Venue Sales for the BDC, Max Bull, comments, "We are really excited to
announce our partnership with Aztec who will become our new in house Audio Visual supplier. We
have admired their work in the venue for a number of years and like all of our in house relationships it
is crucial for us to be aligned with companies that are so customer focussed.
John and his team will be a fantastic addition to the Business Design Centre and I am confident that they will help us deliver
and continue to grow our ever expanding award winning conference sector alongside the busy
exhibition schedule for many years to come."